January 17, 2017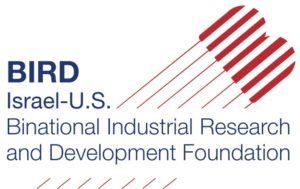 Under the agreement between the Government of the United States of America and the Government of the State of Israel on Cooperation in Science and Technology for Homeland Security Matters, the U.S. Department of Homeland Security (DHS), the Israel Ministry of Public Security (MOPS) established a cooperative activty to foster and support U.S.-Israel joint development of advanced technologies for First Responders. This program is managed by the BIRD Foundation.
To be considered, a proposal should include:
R&D Cooperation between two companies or cooperation between a company and a university/research institution (one from the U.S. and one from Israel)
Innovation in areas such as: Command, Control, and Coordination, Communications, Data Analysis, Drone Detection, Explosive & Hazards Detection, Responder Health and Safety, Sensors, Simulation & Training, Situational Awareness, Wearable Technologies and others
Significant commercial potential
The maximum conditional grant is $1M per project, and no more than 50% of the joint R&D budget.
Read More: http://birdf.com/?CategoryID=476