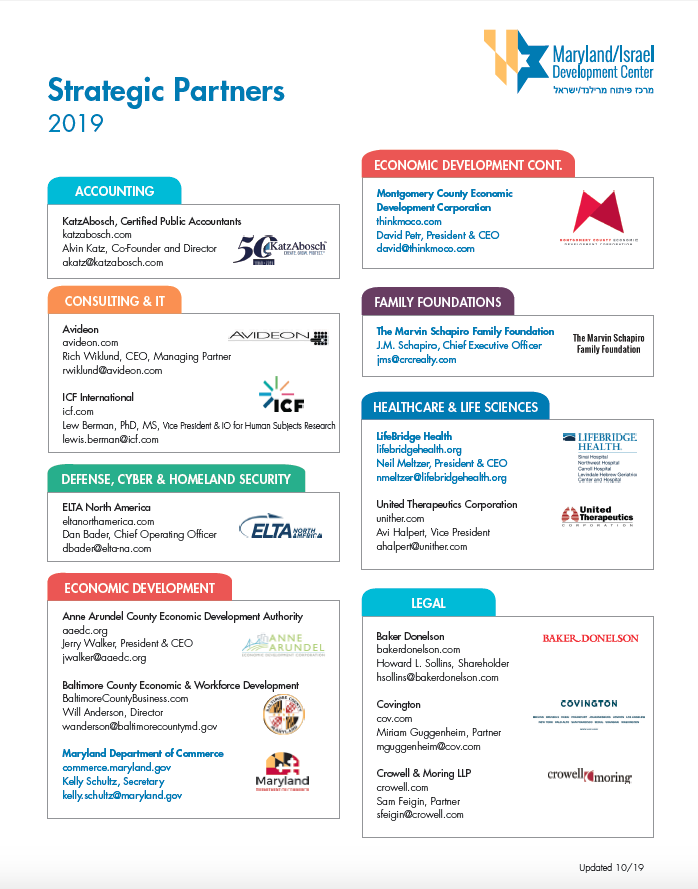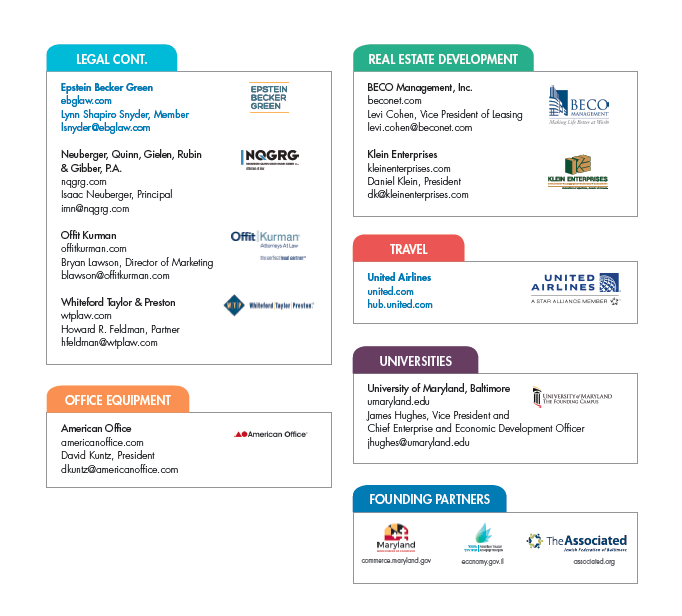 Blue title represents higher level of membership.
The MIDC recognizes and thanks its Sponsors, Business Elite and Preferred Provider members who generously support the MIDC's mission of promoting economic development between Maryland and Israel. The MIDC does not endorse companies. 

For more information on becoming a Strategic Partner, either go to MarylandIsrael.org or contact Nancy Boguslaw, NBoguslaw@MarylandIsrael.org.