Services for Israeli Companies
Optimize Your US Market Entry Plan | Find Customers & Distributors | Meet American Executives | Open a US Office

Services for US Companies
Export to Israel | Find Innovative Technology | Obtain Certificates of Origin

Funding Programs
Fund your project
---
What We Do…
The Maryland/Israel Development Center (MIDC) is a non-profit "public-private partnership" that promotes bi-lateral trade and investment. It provides an "Instant Infrastructure™" of business contacts in the US for Israeli companies, and helps Maryland businesses export to Israel and find exciting new partners and technologies.
The MIDC's Founding Partners are the Maryland Department of Commerce, Israel's Ministry of Economy and Trade, and The Associated: Jewish Community Federation of Baltimore.

Comments from our members…
I became active in Maryland/Israel Development Center because of my love of technology, Israel and business. It is so gratifying to work with a company that is trying to find its niche in the U.S. market. We help them with networking and refining their product and market strategies so the Israeli company will be successful in Maryland and the U.S. Not only am I still working with them, I have new friends!

BETH PERLMAN
COMMUNITY VOLUNTEER
At an event sponsored by the Maryland/Israel Development Center, as part of its MarketReach America program, 20/20 GeneSystems was introduced to the Israeli biotech company ImmunArray. Subsequently we formed a strong collaboration with them and were jointly awarded a $1 million BIRD grant to share on the development of an early detection blood test for lung cancer.

JONATHAN COHEN
PRESIDENT AND CEO, 20/20 GENESYSTEMS, INC.
Since my first visit to Israel in 2006, I have felt an incredibly strong personal connection [to the country]. Through my participation in the MIDC, it is my hope to contribute to the continued prosperity of Israel and its people, while helping Maryland grow stronger economically.

JEFFREY R. ELKIN
CHIEF OPERATING OFFICER, ADVANCE BUSINESS SYSTEMS
MIDC introduced us to the American market, which developed OHK's first sales in the USA. Those first sales led to our account base in Baltimore, which constitutes more than 50% of the hospitals we service and our company's backbone. The sales activity has allowed employment of several sales reps in Maryland and development of the company across the northeast.

OREN GAVRIELY
CHIEF EXECUTIVE OFFICER, OHK MEDICAL DEVICES
---
Recent News
2017 marks the 25th Anniversary of the founding of the MIDC. These companies have joined the ranks of our Strategic Partners ($1800 and higher[...]
---
Meet our Team
Barry Bogage
Executive Director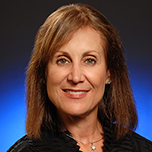 Nancy Boguslaw
Director of Programming and Development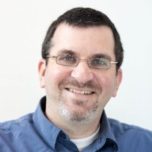 Avi Rosenzweig
Israeli Business Development Representative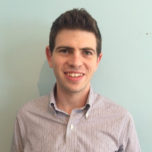 Adam Lipert
Business Development Manager