The Maryland/Israel Development Center helps Israeli companies find a home on the American east coast.
Take a drive up Interstate 95 and you'll hit all the classics. Starting in Miami, Florida, the road is almost 2,000 miles of American classic cities such as Richmond, Washington DC., New York, and Boston.
Among them is Baltimore, in The Old Line State of Maryland, which acts as the primary city in the state but by no means represents it in its entirety. Maryland, with a population of just more than 6 million and close proximity to Washington D.C. and Philadelphia, makes it an attractive location for Israelis who are interested in expanding their business or setting up shop in the northeast United States.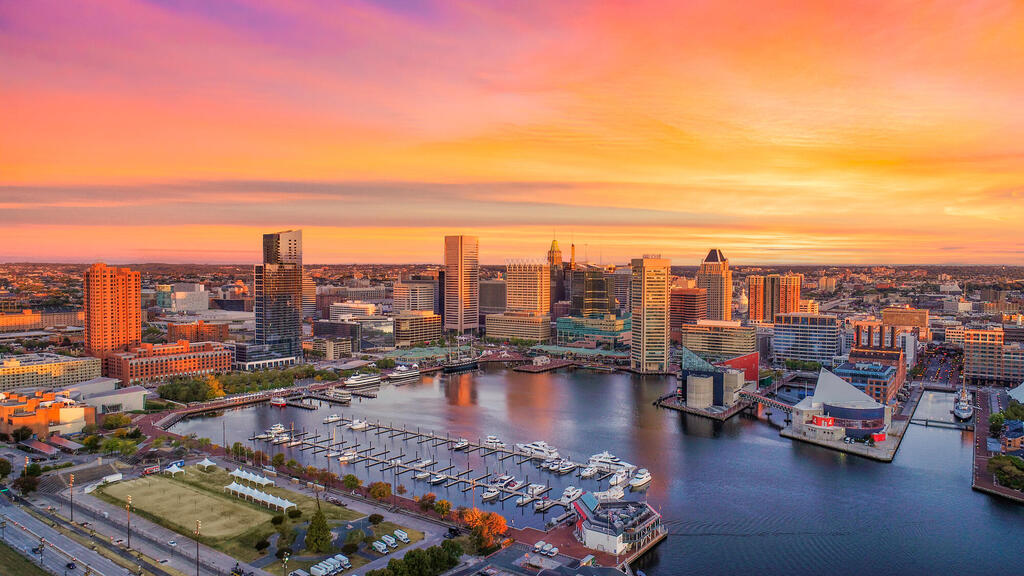 "Maryland is one of the highest educated workforces in the country, if not the highest. That's a great option for Israeli companies looking to move here," explained David Speer, Executive Director at the Maryland/Israel Development Center (MIDC). Founded roughly 30 years ago, it is a non-profit 'public-private partnership' of the Maryland Department of Commerce, Israel's Ministry of Economy and Trade, and 'The Associated: Jewish Federation of Baltimore' to promote bilateral trade between the state of Maryland and Israel. The organization also has "the full backing and support" of the Baltimore and Maryland Jewish communities at large.
"The cost of living and ease of living should not be underestimated," he continued. "Using New York and California as examples, our cost of living is much much lower. There is a great Jewish and Israeli community in Baltimore and that community feel is something we can offer."
Currently, Maryland is home to 42 Israeli companies and Speer reveals that there is recently a focus on Israeli companies opening up their primary headquarters in the state. Examples of this include defense company Elibit Systems (and its subsidiary Cyberbit), agricultural biotechnology company Evogene, and medical device company Medispec. In total, around half of Israeli companies in Maryland are in the life science sector and roughly a third are in cyber and defense.
One of the challenges the Center faces is convincing companies to grow outside of just individual representatives (such as sales reps of C-Level executives) working from home, and instead encouraging companies to open full-scale facilities and physical offices for staff. "If we had had this conversation pre-Covid, I would be saying there would be more physical offices for these companies, but we are seeing less and less of that," he confessed. It is a trend that the MIDC hopes to reverse in time.
While the MIDC is technically apolitical, the fact that the state is so close to the federal government makes it suitable for companies that want to work with "the acronym agencies" that exist in the D.C area such as the NIH (National Institutes of Health) and FDA (Food and Drug Administration). It is also surrounded by respected academic institutions such as Georgetown University, which focuses on business, law, and international relations, and John Hopkins, known for its medicine, public health, and science programs.
A focus of the MIDC is to maintain the healthy growth of the existing 42 Israeli companies while also attracting new companies to consider it as a location for expansion in the U.S. For Speer, that includes anything an Israeli company might need, such as facilitating meetings to help with real estate, attorneys, or even Jewish day schools in the Maryland area.
In its 30-year period, the MIDC has enjoyed the full support of the state's Governor's Office and has led every governor's mission to Israel across political party lines. Each governor has visited Israel at least once (except for its most recent, Democrat Governor Moore, who was inaugurated in January 2023 and promises to make it one of his first overseas trips), and they all have expressed a special interest in maintaining the state's relationship with Israel.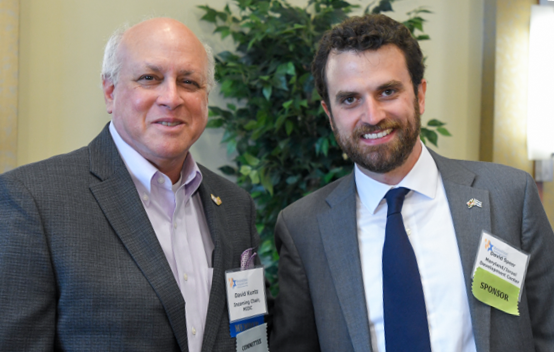 The MIDC is careful to promote the state of Maryland as a whole and not fall into the trap of large cities in modest states acting as the de facto representation for it in its entirety. For example, the North I-270 Technology Corridor boasts one of the most impressive tech/bioscience clusters in the United States and is made up of a triangle between Baltimore, Washington D.C., and Frederick, the second largest city in the state and only a day's drive from two-thirds of the entire American population. "The pull in Baltimore is strong there but there are places not to be overlooked, that's for sure," he added.
With the pandemic safely behind us, the Maryland/Israel Development Center is back hosting "fewer but larger" in-person events for the Israeli community, local partners, and the state at large. In May, the state celebrated Israel's 75th birthday and the MIDC's calendar is filling up in the Fall with a webinar series focusing on agtech and the role of IP for Israeli companies looking to locate in Maryland. It also plans to recontinue its flagship program, MarketReach America, an accelerator program that takes 10-15 companies from Israel to Maryland and offer 'speed dating' opportunities with service providers, and introductions to key politicians and government workers.
"We're definitely not near the level of in-person events we were pre-Covid, and I think that's ok," he concluded. "I think it's important for us to have in-person events, it is important for people to gather and the synergy and networking that happens here is really important."
by James Spiro