Board Members
Mike Adelstein

, CEO, Potomac Photonics




Lew Berman

, VP, ICF International


Barry Bogage

, Executive Director, Maryland/Israel Development Center


Mark Davis

, Vice President, M&T Bank


Steve Dubin

, CEO, SDA Ventures


Howard Feldman

, Esq., Whiteford Taylor Preston




Yair Flicker

, CEO, SmartLogic


Kelly Schulz

, Secretary, Maryland Department of Commerce

James Hughes

, Vice President, University of Maryland, Baltimore


Alvin Katz

, MIDC Chairman, and Founder, KatzAbosch


David Kuntz

, CEO, American Office


Yifat Alon-Perel

, Minister, Commercial and Trade Affairs, Embassy of Israel




Jay Radov, Esq.

, President, Crown Insurance; MIDC Treasurer


Hanan Sibel

, Founding Chairman, MIDC


Lynn Shapiro Snyder

, Esq., Partner, Epstein, Becker and Green


Jack Zager

, Diamond Point Metals

Staff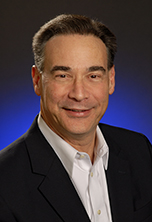 Barry is an international business development professional with over 25 years experience developing and executing strategies to identify, cultivate and close new business opportunities.  He has been the Executive Director of the MIDC since its inception in 1992. Prior to joining the MIDC, Barry was the Director of Business Development for Welsh Development International, where he marketed Wales as a European location for American companies.  Before that he was Director of Economic Development for Howard County, Maryland, and Director of Research for the Prince George's County Economic Development Corporation. A native of Baltimore, Barry graduated from the University of Maryland with a degree in government and politics, concentrating on Israeli and Middle Eastern history and politics.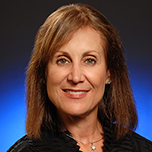 Nancy Boguslaw oversees MIDC membership and sponsorship opportunities, events and programming, and publications such as the Maryland/Israel Trade News. Prior to joining the MIDC, Nancy was Director of Development for Gateway to Hope, a non-profit for uninsured women with breast cancer. She served as the Director of Planning and Budgeting at the Jewish Federation of St. Louis. As a volunteer, she served on many non-profit boards and was President and Campaign Chair of the Women's Division of the St. Louis Jewish Federation. A native of Baltimore, Nancy graduated from the University of Maryland, Baltimore County with a B.A. in Psychology, holds an M.S.W. from the University of Maryland School of Social Work and a B.A. from the Baltimore Hebrew College.  Nancy was a graduate of the Baltimore Institute for Jewish Communal Service.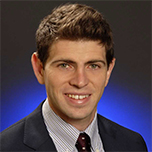 Adam grew up in Washington D.C, then moved to Israel where he completed a Bachelor of Arts in Government at the IDC in Herzilya. Adam also holds a Masters of Arts in Global Security from Johns Hopkins University in Washington, D.C. Upon completion of his Master's Degree, he moved back to Israel and served in the Israel Defense Forces (IDF) as a non-commissioned officer in the Economics and Commerce Department for the Coordination and Liaison Administration for the Gaza Strip. Adam focuses on connecting Maryland and Israeli businesses for joint business and R&D activities.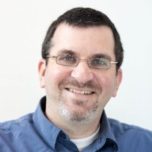 Avi has more than 15 years experience in business development, strategic planning and financial forecasting in the medical device field and other high tech industries. He received an MBA from Bar Ilan University and BA from Brooklyn College. He markets Maryland to Israeli companies for their US offices and helps Maryland companies find new business opportunities in Israel.